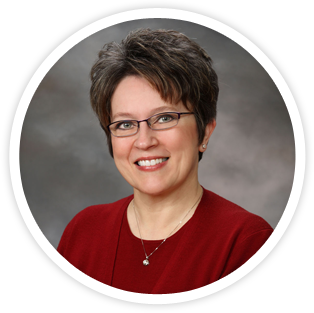 Meet Dr. Teresa Salino-Hugg - Orthodontist Fort Madison, Burlington, IA
Teresa Salino-Hugg, DDS, MS
I became an orthodontist 25 years ago so I could make a difference in people's lives. A beautiful smile does so much to make a person feel good about themselves, their appearance, and their health. In some cases, a new smile is truly life-changing.
I love to see my adolescent and teen patients grow and evolve into young adults, knowing I have played a part in helping them achieve a beautiful smile and improved self-confidence. I also get great satisfaction by helping my adult patients achieve the beautiful smile they have always dreamed of. It is such a pleasure to meet so many wonderful patients, getting to know them over time and helping them to achieve their personal best. I can't think of any job I would rather do.
Education and Continuing Education
I am continuously taking continuing education courses in order to keep my practice state-of-the-art. It is important to me that my patients receive the most efficient, up-to-date, and comfortable care possible. Committed to lifelong learning, I have an inquisitive mind and like to try new treatment options. I take lots of training in aesthetics, self-ligating brackets, Invisalign®, treatment mechanics, dentofacial orthopedics, orthognathic surgery, and practice management.
Professional Affiliations
Iowa Society of Orthodontists
Des Moines County Dental Society, Past President
Chamber of Commerce Burlington, Iowa and Fort Madison, Iowa
Outside the Office
A native of New York, I have lived in Burlington, Iowa, for the past 26 years. My husband, Martin, and I have two children, Anna who is a graduate student, and Michael who is studying electrical engineering. Our family would not be complete without our two dogs, Sully and Dexter, our two cats, Colby and Speedy, and a Senegal parrot named Bijou. My time outside the office is spent with my family, cooking, camping, traveling, practicing yoga, and knitting.
---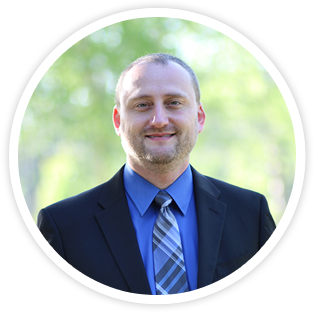 Meet Dr. Daniel Garrison - Orthodontist Fort Madison, Burlington, IA
Daniel Garrison, DMD, ABO
Providing my patients with a confident smile is one of the most rewarding aspects of my career. Allow me to show you how beautiful you and your teeth can be. Your self-confidence is worth it.
Education and Continuing Education
Doctorate of Medical Dentistry – Case Western Reserve University
Certificate in Advance Graduate Studies – Jacksonville University School of Orthodontics
American Board or Orthodontics – Board Certified Orthodontist
I grew up in Richmond, Virgina. After high school, I lived overseas in Peru for 2 years where I completed a humanitarian mission and became fluent in Spanish. I later received a B.S. in Biology from Brigham Young University where I met my lovely wife, Silvia (who was raised in Peru and Japan). I accepted a full ride scholarship from the Navy to attend dental school at Case Western Reserve University in Cleveland, Ohio. Immediately following dental school, I completed a Navy sponsored residency program in Advanced Education in General Dentistry. After serving honorably in the Navy for 7 years I decided to pursue specialization in orthodontics at Jacksonville University in Florida. I am a diplomat of the American Board of Orthodontics and have been practicing dentistry since 2009. I am proud to be an Eagle Scout, veteran, orthodontist, father of three and husband. My hobbies include singing, gardening, camping and fishing.
Professional Affiliations
American Association of Orthodontists
Midwestern Society of Orthodontists
Iowa Society of Orthodontists
Outside the Office
I am proud to be an Eagle Scout, veteran, orthodontist, father of three and husband. My hobbies include singing, gardening, camping and fishing.