Dr. Daniel Garrison - Orthodontist, Burlington & Fort Madison, IA
Providing my patients with a confident smile is one of the most rewarding aspects of my career. Allow me to show you how beautiful you and your teeth can be. Your self-confidence is worth it.
Education and Continuing Education
Advanced Education in General Dentistry – 1st Dental Battalion/Naval Dental Center, Camp Pendleton
I grew up in Richmond, Virginia. After high school, I lived overseas in Peru for two years where I completed a humanitarian mission and became fluent in Spanish. I later received a B.S. in Biology from Brigham Young University where I met my lovely wife, Silvia (who was raised in Peru and Japan).
I accepted a full ride scholarship from the Navy to attend dental school at Case Western Reserve University in Cleveland, Ohio. Immediately following dental school, I completed a Navy sponsored residency program in Advanced Education in General Dentistry. After serving honorably in the Navy for seven years, I decided to pursue specialization in orthodontics at Jacksonville University in Florida. I am a Diplomate of the American Board of Orthodontics and have been practicing dentistry since 2009.
Professional Affiliations
Iowa Society of Orthodontists
Des Moines County Dental Society
Outside the Office
I am proud to be an Eagle Scout, veteran, orthodontist, father of three, and husband. My hobbies include singing, gardening, camping, and fishing.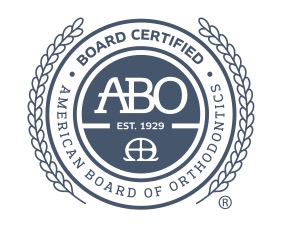 ABO Board Certification is a voluntary credential that represents an orthodontist's personal and public commitment to the standards of specialty practice and life-long learning.