Meet the Team - Orthodontist Fort Madison, Burlington, IA
We recognize that all of our patients are unique and deserve to receive orthodontic care that reflects their individual needs. Our experienced and talented team is committed to working with you and your family to create a comfortable, stress-free, and rewarding orthodontic experience every time you visit our practice. We are pleased to welcome you and your family, and we look forward to working with you.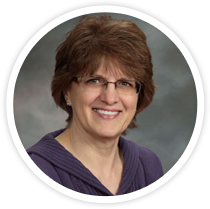 Connie
Chairside Assistant
For over 20 years, I've had the pleasure of working for Dr. Salino-Hugg as one of her assistants. I love working in orthodontics, especially being able to watch as our patients grow and change throughout their treatments. Nothing is more rewarding than seeing our patients complete their treatments and leave our practice with a beautiful, new smile. When I'm not in the office, I love spending time with my husband, our three children, and one grandson.
Hilde
Lab Technician
I joined Dr. Salino-Hugg's team in 1987. In that time, I've gotten to meet so many different people and be a part of their lives. I enjoy watching the different transformations of each patient as they progress through their treatments, and I appreciate sharing in this life-changing experience with each of them. At the end of the day, I feel good knowing that I am part of a team that puts smiles on people's faces. Born in Germany, I have lived in the US for a long time. My husband, Ed, and I have one daughter, Monica, and one granddaughter, Kallie.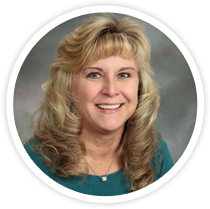 Kristy
Financial Coordinator
I assist our patients with the financial aspect of their orthodontic treatment, from setting up a payment plan to filing insurance claims. I enjoy getting to know our patients on a personal and professional level, and I take great pride in working hard to ensure that each person has a pleasant experience. My husband, Diego, and I have four children all together, three daughters and one son. We also have an Italian greyhound named Harley and several fish. Diego and I enjoy spending time with our children and traveling when we get the chance.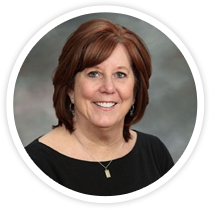 Lynn
Chairside Assistant
As a clinical assistant, I work hard to make sure that you feel safe, comfortable, and happy before, during, and after each treatment. I have over 35 years of experience in dentistry and joined River Ridge Orthodontics in 1988. I love working with Dr. Salino-Hugg and the team; we spent a lot of time together and have shared many life experiences. My husband, Mace, and I have two grown sons, Nate and Kevin. I also have a new daughter-in-law, Emily, and two very spoiled dogs, Newman and Puddy. In my spare time, I enjoy just about any type of sport, especially the Iowa Hawkeyes and St. Louis Cardinals. Most of all, I love to spend time with my family, bake, shop, and decorate our home.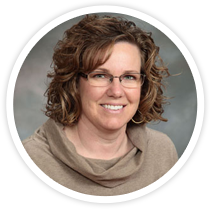 Michelle
Chairside Assistant
My favorite thing about working in orthodontics is being able to see the transformations that our patients experience. Looking at before and after images, it's incredible to see how much our patients change throughout their treatments in appearance and in confidence. I love being a part of the River Ridge Orthodontics team. They have made me feel like part of the family since day one and that same kindness is passed on to every patient that we see. My husband and I are originally from central Missouri. We have three children; Ryan and Brendan attend Notre Dame and Kailee is in grad school at the University of Missouri. We spend most of our spare time with our boys at their various sporting events, but when we can we head to the river or Mark Twain Lake.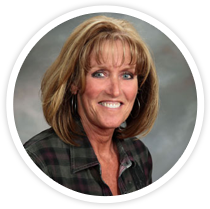 Sandy
Dental Assistant
I have enjoyed working at River Ridge Orthodontics over the past 38 years and being a part of such a wonderful team. Everyone here knows how to have fun and share smiles, and we always strive to create a positive atmosphere for our patients. I love getting to know our patients, and seeing the changes and transformations in their orthodontic care that gives them the confidence and smiles they deserve. My husband and I have one grown son, two dogs, and two parrots. When the weather permits, we enjoy our pool area and riding our Harley.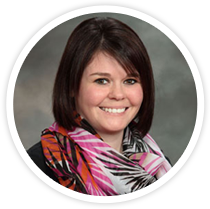 Taletha
Communication Coordinator
I work very closely with Dr. Salino-Hugg and handle numerous patient-related needs as they arise. This includes managing new patient exams, communicating with patients and families to explain treatment and orthodontic appliances, coordinating appointments to start orthodontic treatment, and marketing. My favorite part of my job is interacting with our patients, getting to know them on an individual basis, and building personal relationships with them. At home, I have a wonderful son named Jaevian who is my world. I enjoy reading, crafting, and have just recently learned how to knit.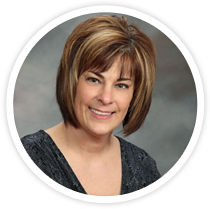 Trina
Appointment Coordinator
I help to keep the office running on-time by scheduling appointments as efficiently and conveniently as possible. Everybody at this practice treats our patients with the care, respect, and understanding that they deserve, and we strive to make each person's orthodontic experience as fun and rewarding as possible. I love working with Dr. Salino-Hugg and the rest of the team because they are like my second family. We have a beautiful office environment and the view is priceless! My husband and I have five children, all of which have had braces with Dr. Salino-Hugg. We have a large, ever-growing family that keeps us very busy.